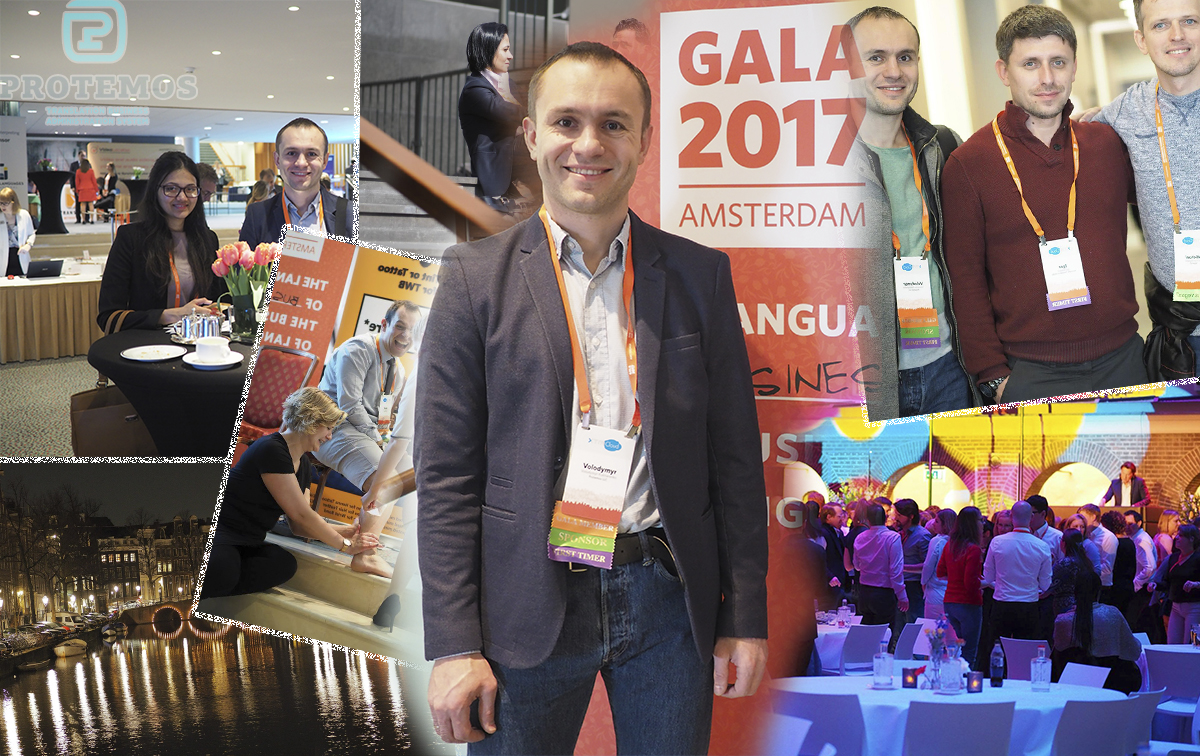 Amsterdam is a sight in itself: unique architecture, a rich cultural life, and homeland-forbidden entertainment—everyone can find their cup of tea. Increasingly aware of this, organizers started the first conference day with a tour along the city's canals and streets, and concluded with registration and a welcoming buffet.
The next two days were full of events: exciting lectures, meetings with old friends, making new acquaintances, exhibitions, and active networking. The first working day was crowned with a dinner in the National Maritime Museum, and visitors who came in advance had time to stroll across the decks of a replica of a real merchant sailing vessel, which was launched in 1748.
The second day was also extensive: the main hall buzzed with excitement during coffee breaks; there were always interesting people to discuss professional topics, and everybody attended the targeted events. Organizers ensured there was also a show, to draw attention to a charity event of the Translators Without Borders organization: daredevils ventured to dramatically change their appearance—to shave off their beards for the first time in many years; to dye their hair pink and, what`s more, to publicly epilate legs, yelling at the tops of their voices (for the record: the ones who yelled were men). There were also gatherings in pubs, a football match between Italy and the Netherlands, as well as funny stories that we cannot publish here in deference to the participants J.
The last conference day was more relaxed: some people left earlier and those who remained didn't have the energy of the first days! Thanks to this we had the possibility to visit more useful and significant lectures than in the first day.
Attending the conference was a highly positive experience: we brought plenty of new ideas home and got a much clearer vision of the industry in general, as well as our part in it. We are encouraged that Protemos was one of the conference sponsors, as it is essential to support such events. The next GALA Conference, in 2018, is in Denver and is already in our events list!