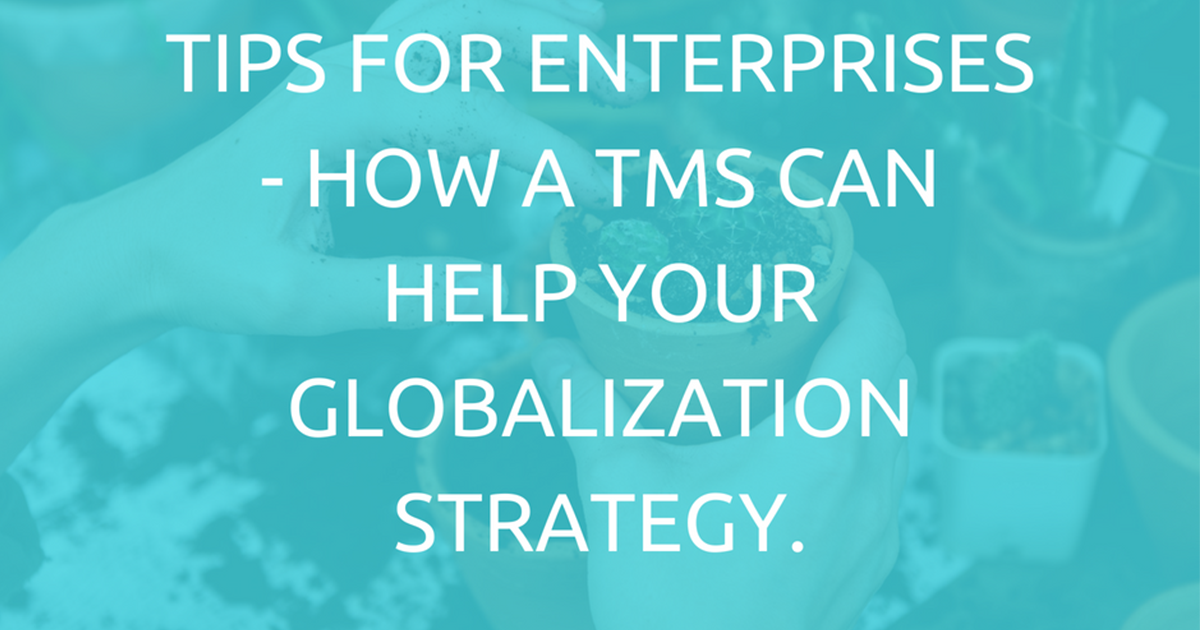 How does a TMS help?
Think of a translation management system (TMS) as a business partner in your journey to globalization. With a TMS you will no longer have the headache of correlating long chains of emailed work and system processes. By letting the TMS take care of the business management, you will spend less time chasing assets and figuring out workflows and more time focused on what's really important, your business goals and globalization strategies.
Speed things up for your business
The benefit provided by a translation management system is that it will make your enterprise run more efficiently. With specially allocated file management, dedicated databases, individual log in capabilities for all staff, workflow and integration standards to make tracing, tracking and storing the separate projects, client and vendor details stress free. Having relevant pricing and rates always available will make work allocation a breeze. A good TMS will integrate well with the existing content and language systems involved in your translations. From the the vendors you use, your in house team to your end clients, a great TMS has you covered.
Our TMS enables you to sequence and categorize translation memories to maximise reuse of previously translated work. Memories are accessible in numerous ways, allowing you to use both online and offline resources to ensure maximum leverage of those memories.
Maximizing Your Resources
With a task based workflow integrating both human and system tasks for each target language and content type, individual resources are notified by email when they have work to complete with reminders being automatically sent before delivery dates. Project managers can set milestones, can view the status of each job and tasks assigned to each user, giving them with the ability to reassign tasks as necessary to ensure all projects stay on track.
Not just a time saver, a TMS can offer an otherwise impossible to achieve full overview of your workflow, costs, as well as, reliable vendors, clients as give you that invaluable insight into the best approach for your business when considering globalization strategies by analyzing all available data in one place.
Your Move towards Globalization
Going global is a big decision for any business, regardless of the size. If you have an SME, taking your business international can be intimidating. You can maximise the return on investment by adapting your online presence with minimal risk to your business. This doesn't sound like the crux of a global marketing strategy but even this small movement can introduce your brand to the global market in a extremely effective way.
Plan Ahead and Set Goals
Starting on the route to globalization takes time. Managing human assets, devising marketing campaigns for broad markets can take months! With a well designed translation management system like Protemos; you can exponentially speed up the process of globalizing your marketing and content by consolidating different assets. Assisting your business in the management of each project, allowing teams to collaborate effectively while reducing duplicate content and costs by leveraging translation memories.
Allocating each team member a timeline of tasks and milestones to achieve gives a clear view of project progress with easily obtainable deadlines to keep your globalization plans on track helping you stay ahead of the competition each and every time.
Why Should You Care?
For a translation agency, today's global market is an opportunity for exponential growth and profit. Anything that can help you tap into such a lucrative global economy should peak your interest. A translation management system is the final piece of the puzzle to take your business from the local market to the global economy. Release yourself from the daily grind of chasing clients and contractors, step into the easy management of translating your business into the global success it deserves to be.