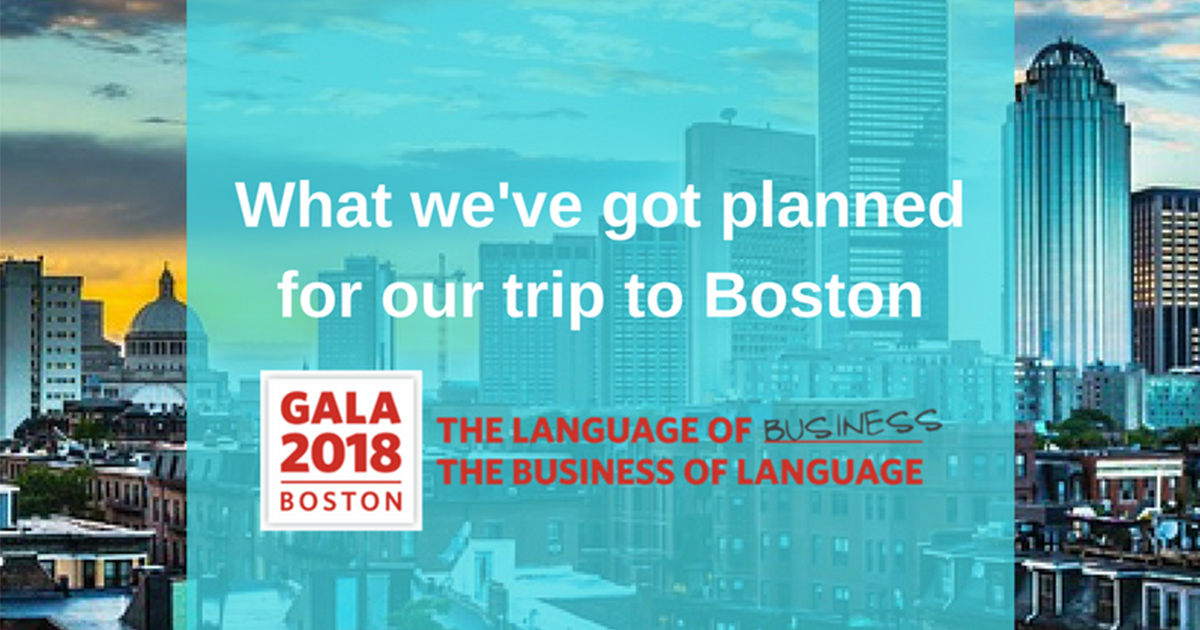 Conference season is upon us - and we're kicking things off with a visit to Boston. We've got lots planned for the event, so here's what we've got to look forward to.
What's the theme for the event?
Did you know that this year it'll be the 10th GALA conference? With that in mind, the aims for this years event are to share knowledge between industry peers from around the world and delighting global end-users. With over 70 speakers set to take to the stage, we can't wait to keep up with the latest industry trends and find out what's in store for the future.
What have Protemos got planned?
This year we've got a pretty busy schedule planned. Our CEO, Volodymyr, will be taking to the stage on Wednesday 14th March at 14:50. He'll be giving you tips on how to effectively implement a TMS, taking you away from tens of spreadsheets to one single system.
We'll also be having a booth, so we'd love for you to stop by. Don't worry - we won't be hard-core selling to you - we've got some games planned and some fantastic prizes. Only if you can beat the Protemos team and Jenga, though!
If you'd like to talk business, we'll gladly do so! Why not find out how we can help you implement a 5 hour working day? Or we can go over pretty much anything TMS related.
See you soon!