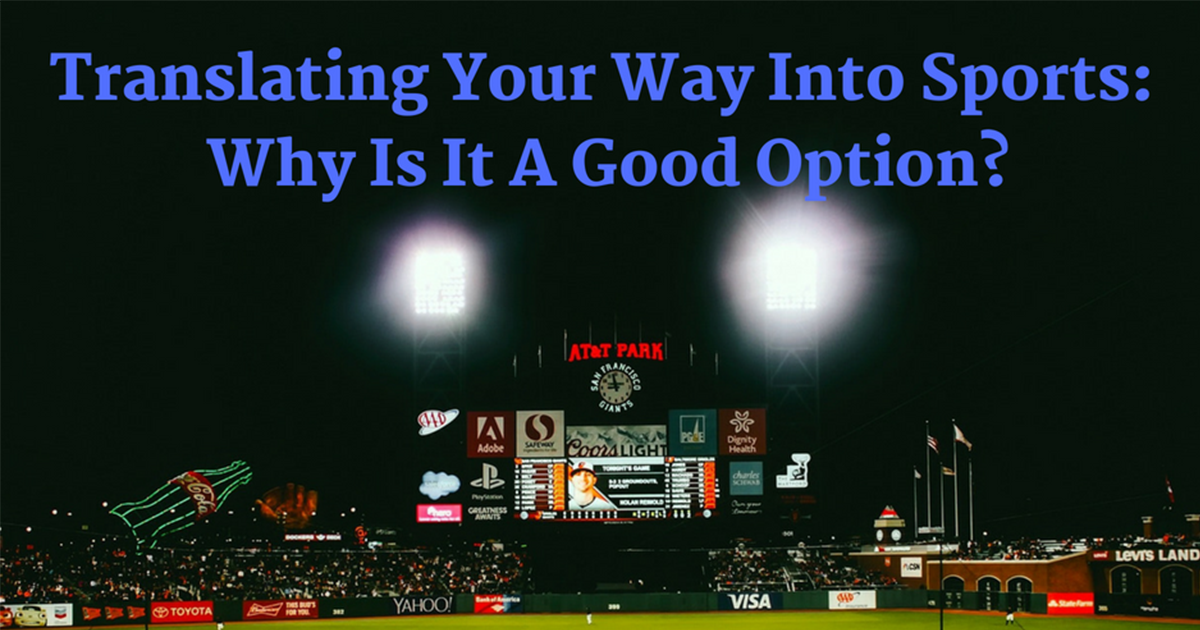 The field of translation is gradually becoming more prominent in our everyday lives. It has opened up as a field where translators and students can really chase their passion which in turn keeps this industry growing and evolving.
The wide avenue for growth and experiments in the industry has also given rise to some very specialists fields and one of them is sports translation. Not many people have realized how important is translation in sports, but many retired athletes and sportspersons are taking up languages to become stars in this field of expertise.
Why is it an emerging option?
Are you following the FIFA World Cup in Russia? Have you noticed that millions of fans have gone to Russia to support their favourite team and that hundreds of football players are interacting with each other on the field and off the field? And the millions who are watching the game on their TVs and other devices across the globe?
Apart from the love for the game, the other thing that unites all these people are the translators. Sports translation has become an inevitable part of the billion-dollar sports industry and continues to see a tremendous rise.
Many a times, during championships and other tournaments, the players come from different linguistic backgrounds and do not understand each other's' languages, this is where the translators help in their bonding and understanding. Translators can play a very important part in strategy-making and management of the team as well.
What will I translate?
Just about everything. Translators will not only translate for the native team but for the competitive team as well. A good translator could be the reason for a win as much as a good coach.
For the people working in the sports industry, translation has become very important. From making and managing a website to social media marketing, promoting team and business, getting sponsors, business translation for negotiating contracts and documents to marketing transcreation to spread the message, translators add a huge value to the team and the fans alike.
What Do I Need To Know To Get Into This?
Like every other field, sports translation also has some specific requirements. Some of them are as follows:
Professional knowledge and fluency in two or more languages
Technical understanding of the game, its rules and regulations, teams, ethics, code of conduct etc.
A passion for languages and sports
Preferable, a degree in translation and linguistic studies
Do I Need To Focus On Domestic Leagues Or International Leagues?
The answer depends on which one you love the most. If you are bilingual, like majority of the world population, you can easily make a career in sports translation in the domestic leagues. Having knowledge of one or more regional language is essential for marketing, promotion, advertising and communicating.
If you wish to have a career in international leagues, you must know one or more foreign languages with a native-level fluency. Apart from the knowledge of the language, you must also know the local idioms, phrases, sayings, slang etc to be able to translate more accurately and meaningfully.
There couldn't be a better time to start a career in sports translation as the sports industry is becoming more localized day by day.