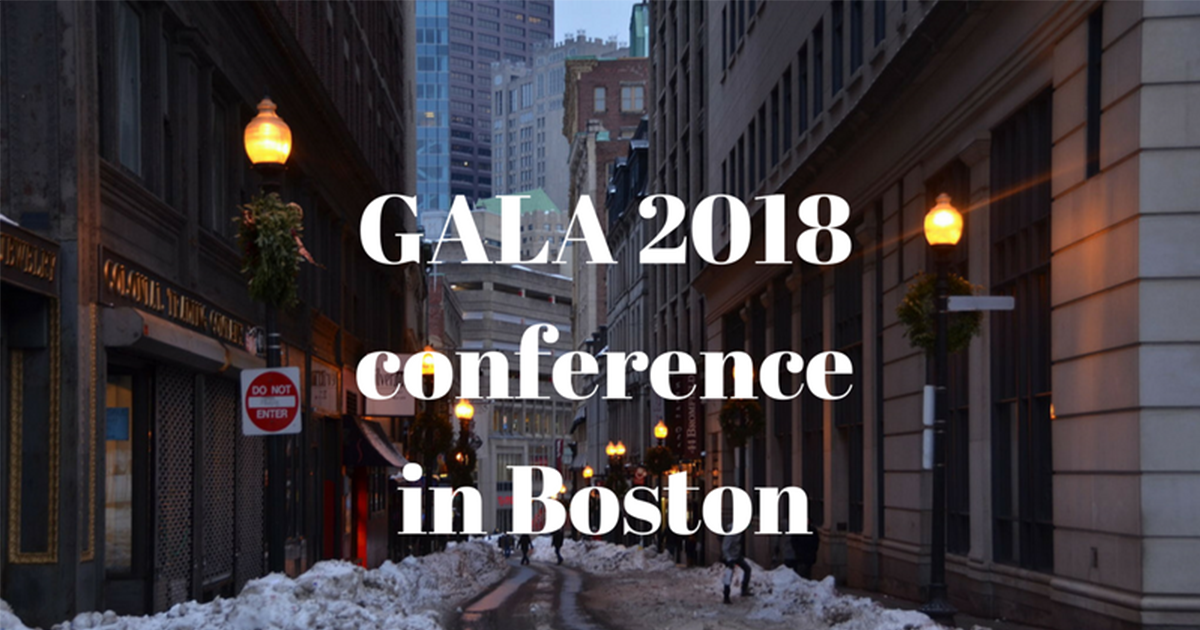 When we arrived in Boston, we have to admit we were a bit shocked. In Amsterdam last year we were promised this sunny paradise, but what we got instead was more like one of our typical Ukrainian winters! Snow warnings were everywhere, and to be honest, we thought they were overreacting a bit (coming from such a snowy country we don't really have the patience for people who overreact to a mm of snow!). But, the day after we arrived it all became apparent what all the fuss was about - snow everywhere led to complete chaos leaving many delegates stranded. Some even cancelled their trip altogether.
But, luckily most of the attendees arrived in Boston safely. And all the hassle was definitely worth it. From our experience, GALA is one of the best organized industry events out there. With over 450 representatives from LSPs and technology providers like ourselves from all around the world, the atmosphere was great. The range of topics presented there were very inspiring, and we even watched a number of them again once we got home. And that's not to mention the networking opportunities. We met lots of old friends and made a load of new ones too. And of course we did business during the trip too, all finished off by the Smartcat partner day.
Next year GALA will be coming to Munich, and you'll definitely be seeing us there again.