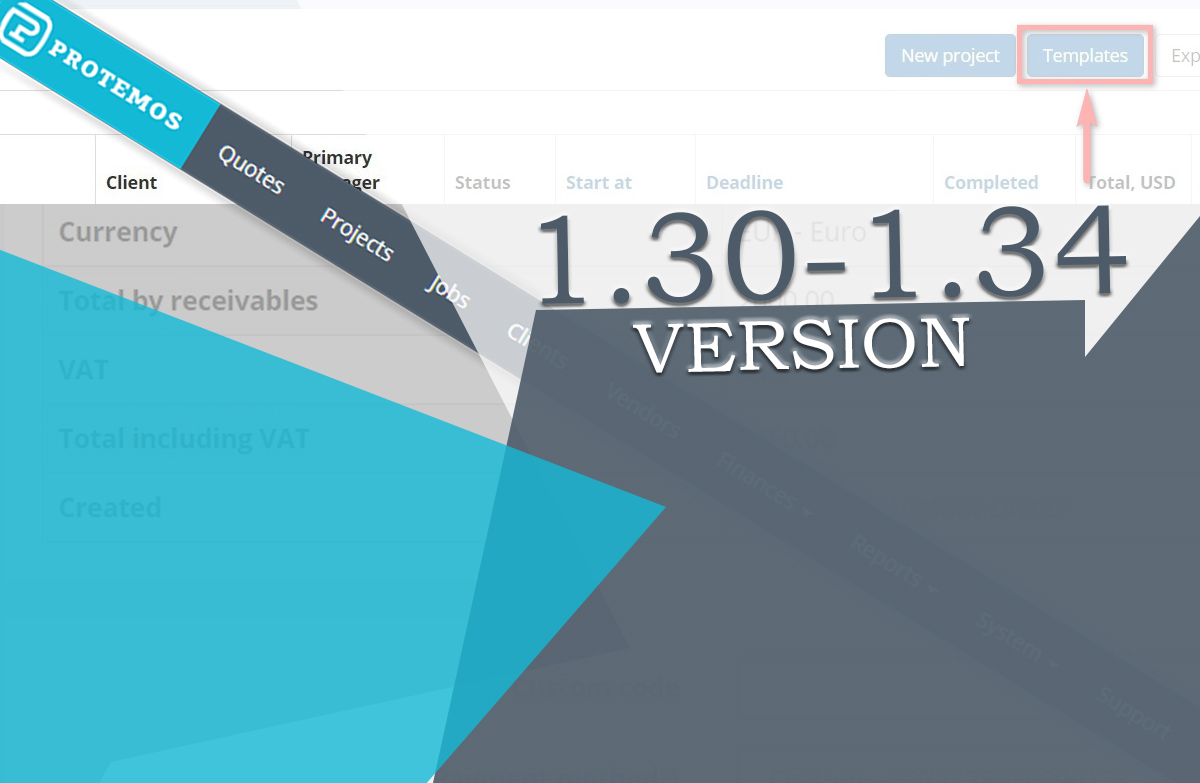 In recent 2 months we've released 4 new builds of the systems, here are the main features:
1. Project templates. If you are doing similar projects (i.e. the same client, service, language pairs and workflow), you no longer need to create them anew. Just create a project template and save your time! Click here for more details.
2. ProZ.com Blueboard. Now you may track the reputation of your clients by linking them with their Blueboard records on Proz.com. More details here.
3. Flat discounts and extra charges for invoices. Now you may enter the amount instead of percentage.
4. Columns sorting. Now the system remembers columns sorting for each table, so you no longer need to rearrange the columns.
5. Other improvements, e.g. discount and extra charge fields for vendor invoices, filtering vendor jobs by clients, project cloning etc.
More updates to come, stay tuned!
For more information on project templates, please follow the link: https://wiki.protemos.com/wiki/Project_templates or watch the video tutorial below.