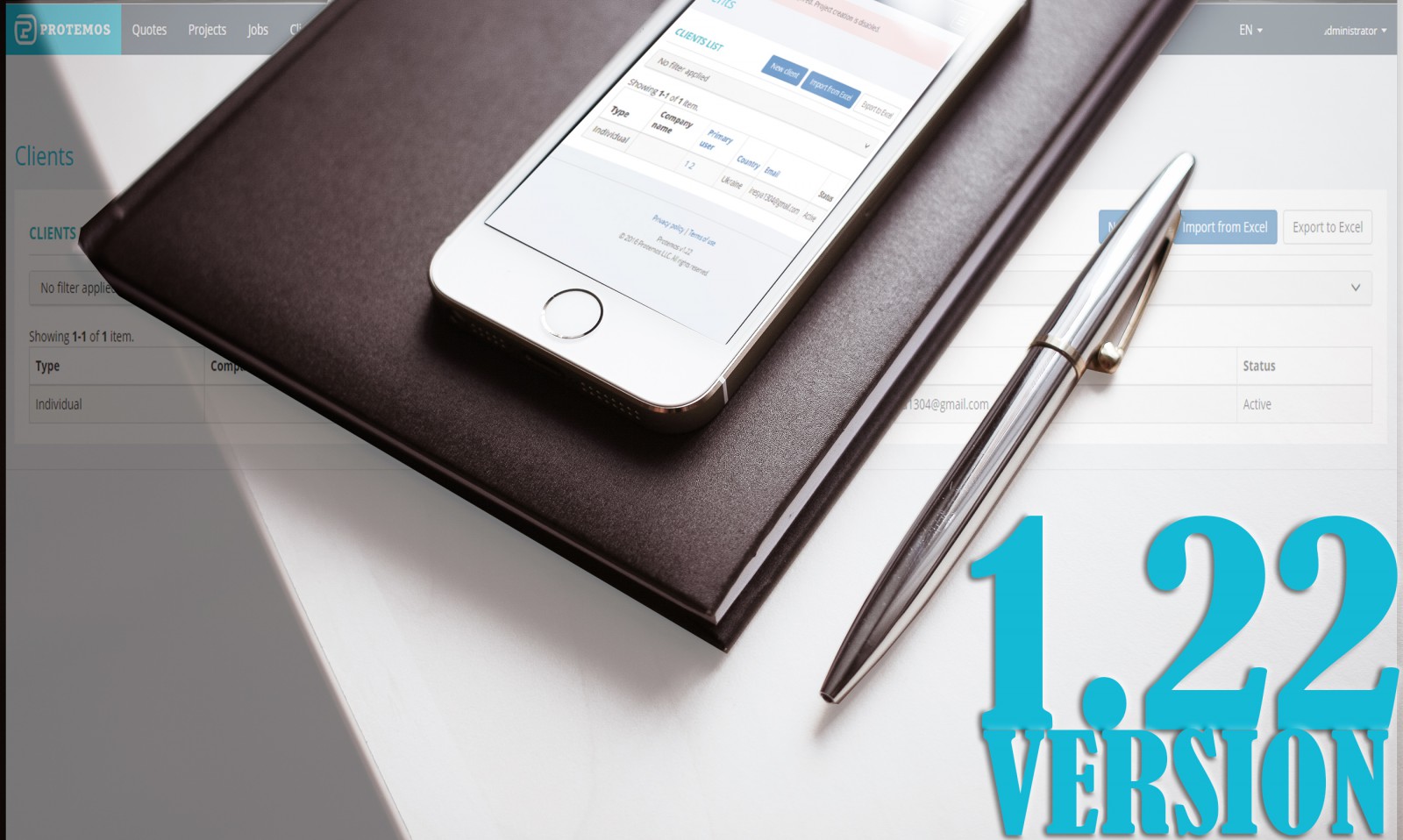 We have released version 1.22 with the following new features and changes:
Mobile-friendly interface. The main menu has been moved to the top of the page, and we've replaced the UI component. So now you can work in Protemos from your mobile phone. Also, you have larger work area now, and the new component works faster.
Users groups and permissions changed. Now 3 roles available:
- Project Managers: may see only own projects, do not have access to finances, reports, and system menus
- Account Managers: may see all projects and finances, but cannot see reports and system menus
- Administrators: may see and modify everything but cannot change the company account owner

So if you want more rights to your PMs, select Account Manager role for them. For more details, please follow this link.
2 managers per project. Now each project may have a primary and secondary manager.
For more details, please follow this link.
Customizable codes. You can now set the number of your next invoice, project, payment, job etc. E.g. if you want to code them by year and month, you can set something like 2017080001. And prefixes are also customizable now. More details here.
Invoice editing. Now it's possible to remove and add receivables/payables in unsent invoices. So no need to delete invoice if one its item is wrong. For more details on receivables please see this link, on payables please follow this link.
New filter options. Receivables by PO number, Vendors by Language pair and Specialization, Projects by the Secondary manager.
Minor improvements like email text update, layout fixes, vendor and client time zone editing, additional languages, Trados 2017 analysis log support etc.