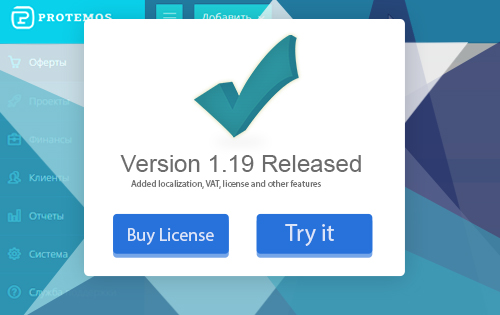 We have released version 1.19 with the following new features:
- VAT added. Now you can add VAT to invoices, define default VAT, and add VAT for each customer and vendor. For more info, please see our help page.
- Localization is on its way. We have released a beta version of our Russian and Ukrainian interface. Once we finish testing it, we will start adding more languages.
- Licensing. After being a free tool for over a year, we have started selling licenses to Enterprise users. You can check the status of your license or request a new license after logging into the system. For more info, please see our help page.
- Minor fixes and improvements. E.g. we've updated our PDF template for invoices, and changed the format for addresses, adding discounts to cloned receivables, etc.
The next thing to come is customization: invoice templates, custom fields, adjustable columns, and item numbering.