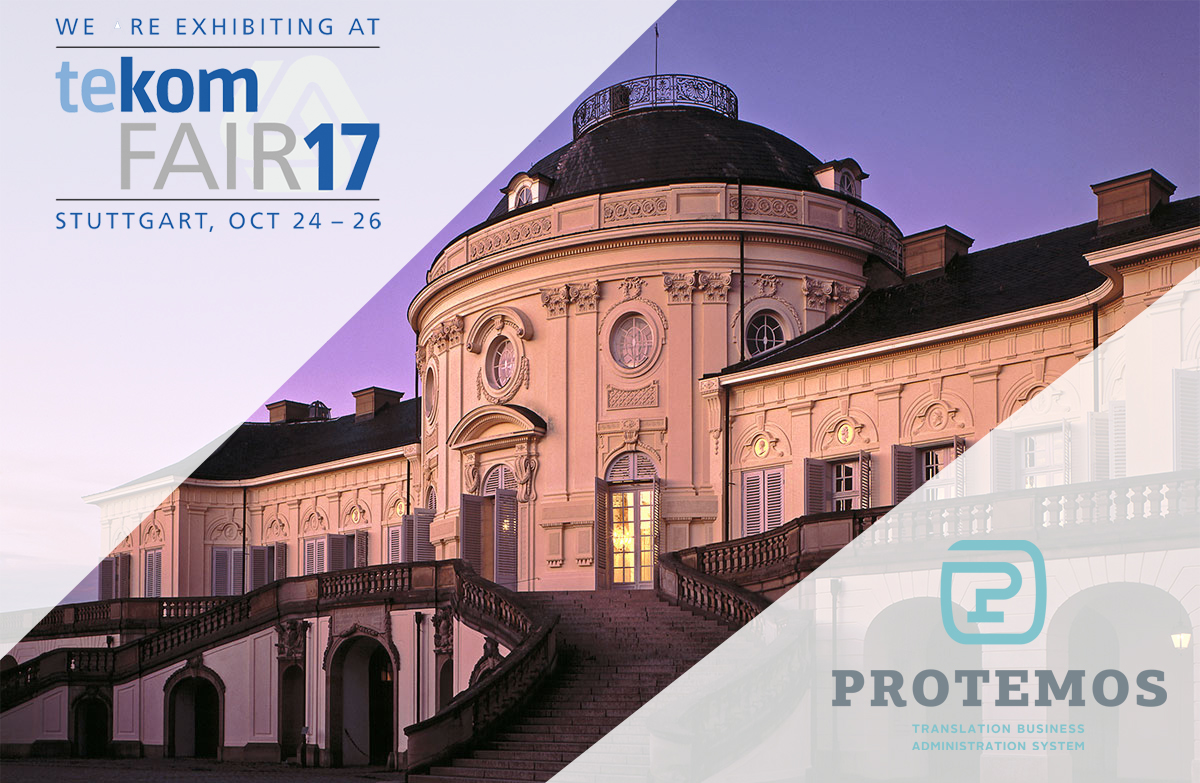 The annual international conference tcworld will take place October 24-26 in Stuttgart. Protemos will be taking part in the conference for the second year in a row. You can visit our stand to learn about our software applications, Protemos and TQAuditor, chat with members of our team and ask questions.
The head of the company, Vladimir Kukharenko, will give a presentation and discuss how to automate training for translators and quality assessments of their work. The presentation will take place on October 25 from 13:45 to 14:30 in room C10.5. The subject will be Automating Quality Feedback to Translation Vendors.
We will be happy to see you there!
About our software applications
Protemos is a translation business management system. It allows you to maintain a database of service providers with their contact information and fees, coordinate and assign projects, issue invoices, keep track of payments, generate financial reports for your company, and much more. The setup process has been made as simple as possible: it only takes about an hour to learn about the program and start using it.
TQAuditor is designed to assess the quality of the work of translators and automate related actions. Companies using the system know all there is to know about the quality of the work of their translators, and they are able to provide training through feedback on errors without spending a lot of time doing so. TQAuditor generates reports on editorial corrections, determines a quality score for every job, coordinates anonymous interaction between translators and editors, and also generates detailed reports about the quality of the work of every translator.