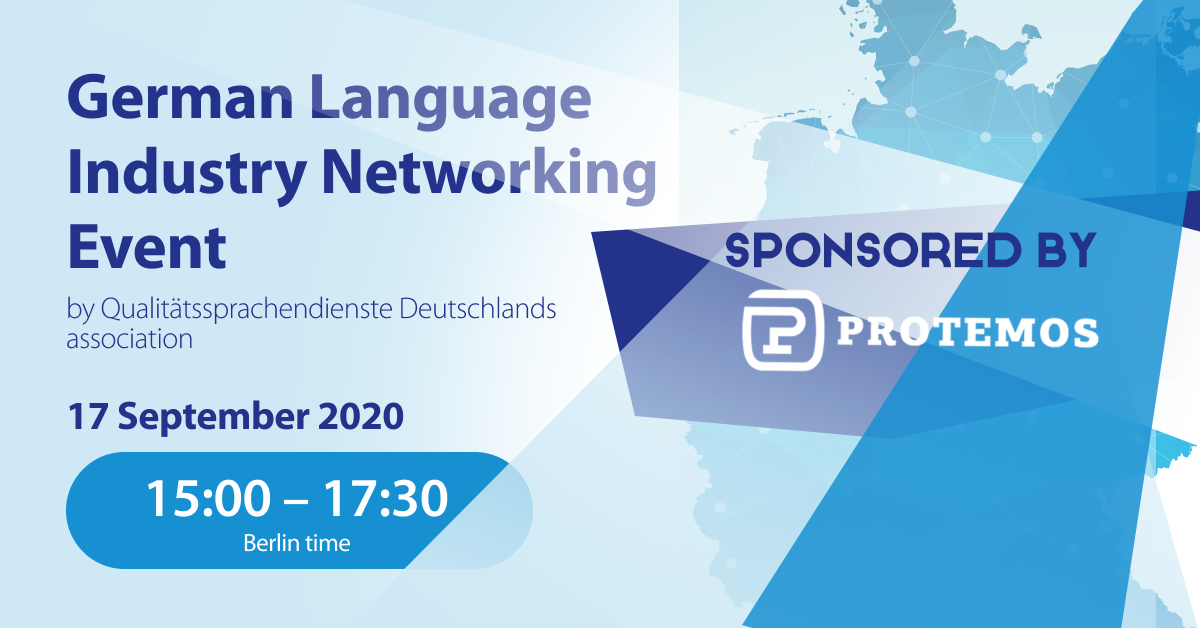 On September 17, 2020, from 03:00 PM till 05:30 PM (Berlin time, CEST), German Language Industry Networking Event will be held. The objective of the event is to provide you with the opportunity to get acquainted with companies operating in the sphere of the German language and their customers.
It's not the first time Protemos participate in an online event, but it is the first time for us to sponsor one.
Due to the COVID-19 restrictions, building new business relations has become complicated these days. And while visiting such events, we've found that online communication seems quite close to being equal with real-life communication. This is what encouraged us to act as a sponsor of German Language Industry Networking Event.
We're looking forward to meeting you at our virtual panel discussion!
Use this link to join us: https://www.eventbrite.de/e/german-language-industry-networking-event-tickets-119087954277