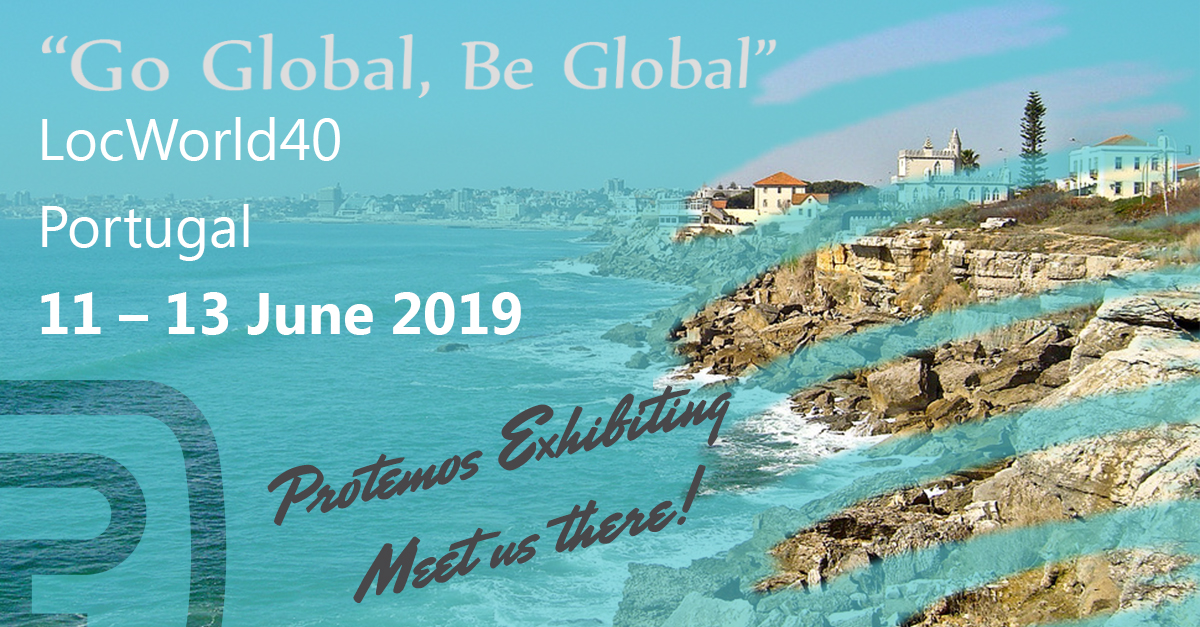 Protemos, a company developing translation business management solutions, is exhibiting at the LocWorld40 Portugal conference to be held on June 11-13 at the Estoril Conference Center. The exhibit hall will be open June 12 from 8:00 am – 5:30 pm and June 13, from 8:30 am – 5:00 pm.
LocWorld unites individuals who are occupied in the business of translation and localization of products to local markets. Speakers at the conference include representatives from Adobe, Amazon Web Services, Cisco Systems, Dell EMC, Expedia, Google, Indeed, King, LinkedIn, Lyft, Salesforce, Shopify, Sony, TripAdvisor and many others.
Protemos is exhibiting at LocWorld because we are a part of translation and localization industry, and cannot miss the event of such scale where so many major players come together. We will be delighted to see you at our booth number 109, where we can show you our tools that may help you managing your translation business, or simply have a friendly chat.
The keynote will be delivered by Isabel Aguilera, the former CEO of Google and General Electric (GE), Spain and Portugal. The preconference day will include a workshop on globalization from startup to enterprise, an executive forum, a session on designing for users and a round table on advanced terminology.
Attendees may choose from ten topic areas during the main conference program: Advanced Localization and Translation Management, Community, Content Management, Core Competencies, Global Business, Inside Track, TAUS, Technical and Unconference.
This conference also represents an opportunity for executives and managers to review the best products and services in the exhibit hall.