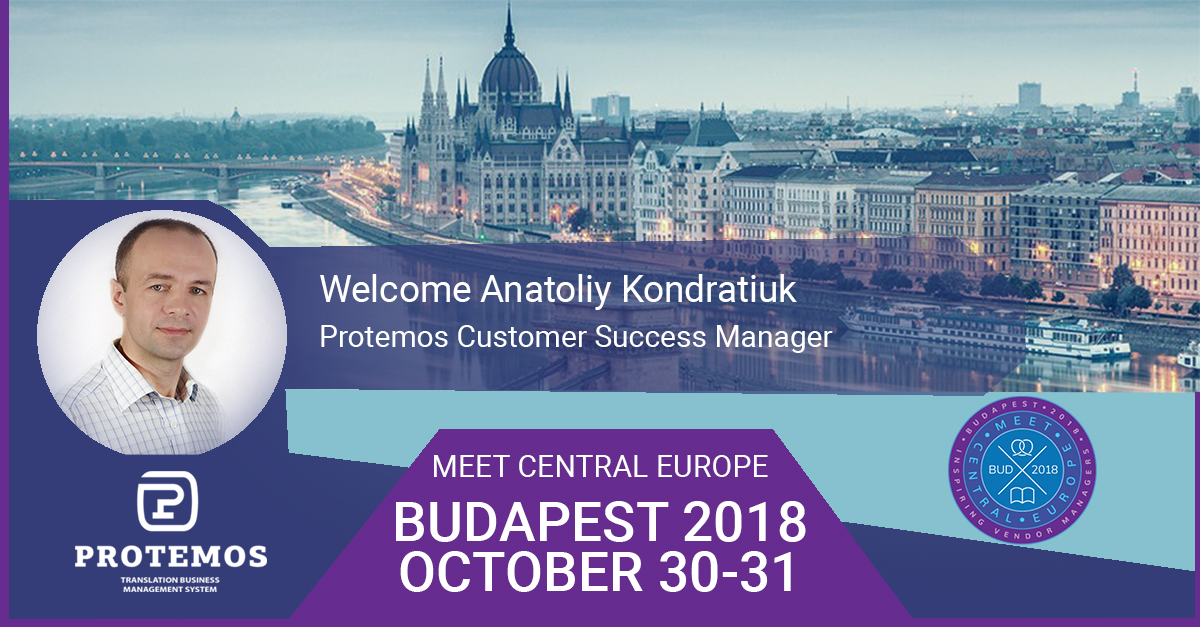 On October 30-31 the reputed translation and localization industry conference Meet Central Europe 2018 starts its work in the capital of Hungary, city of Budapest.
We are glad to announce that Anatoliy Kondratiuk, Protemos client success manager, who already has succeeded to become almost legendary person in the professional circle, will represent Protemos at this networking event.
Whether you are already an active Protemos user or you just think about implementation of a translation business management system in your translation agency operational workflow, fill free to contact our team member to clarify all the questions you have.
See you on October, 30-31 2018 in Budapest!