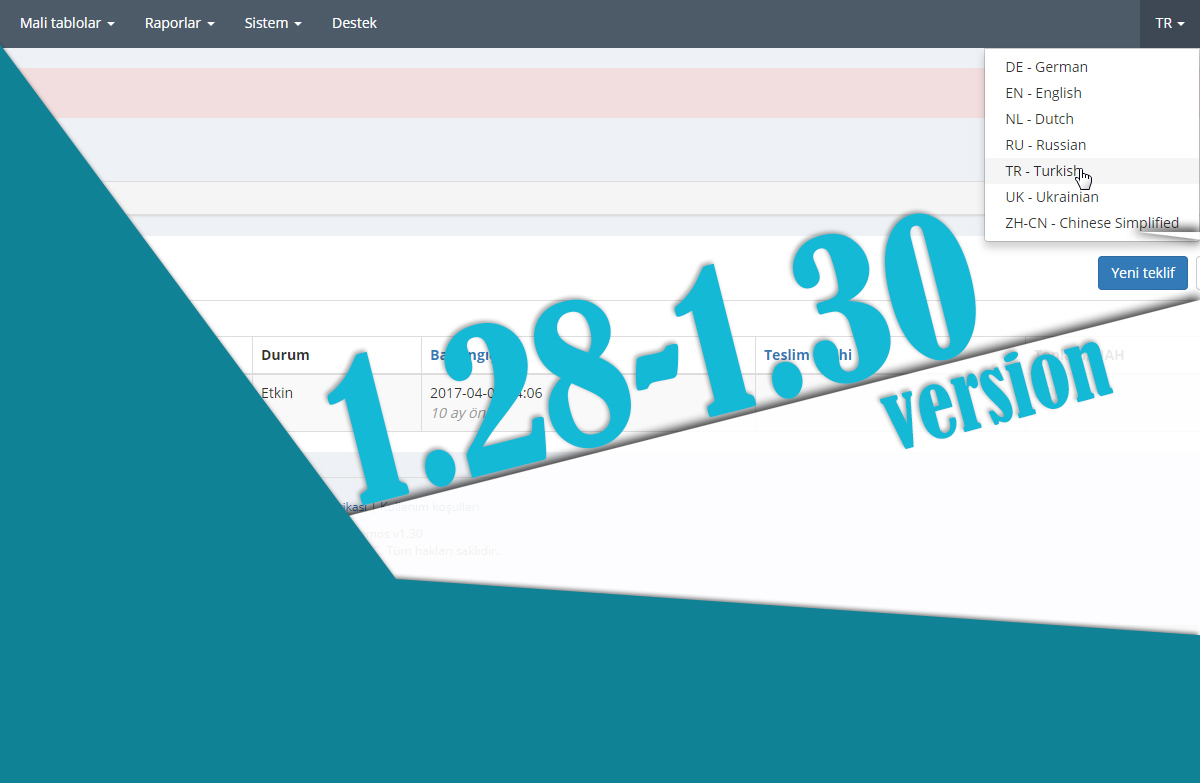 Recently we've been rolling out new features more often than usual, so here is a collective list of all the elements introduced in versions 1.28-1.30:
Invoice localization. Now you can define the language of invoices for your account, each client and vendor. Localization of invoice templates will be implemented soon.
Turkish localization. Thanks to Saylon Consulting for helping us with this!
Many minor fixes. Server hardware upgraded, filters and export improved, bugs fixed, invoices customized, XTM-Nuturbo log files support added, minor bugs fixed.
The next major feature will likely be project templates, making it possible to create typical projects more rapidly by eliminating the need to enter identical data.
Stay tuned!