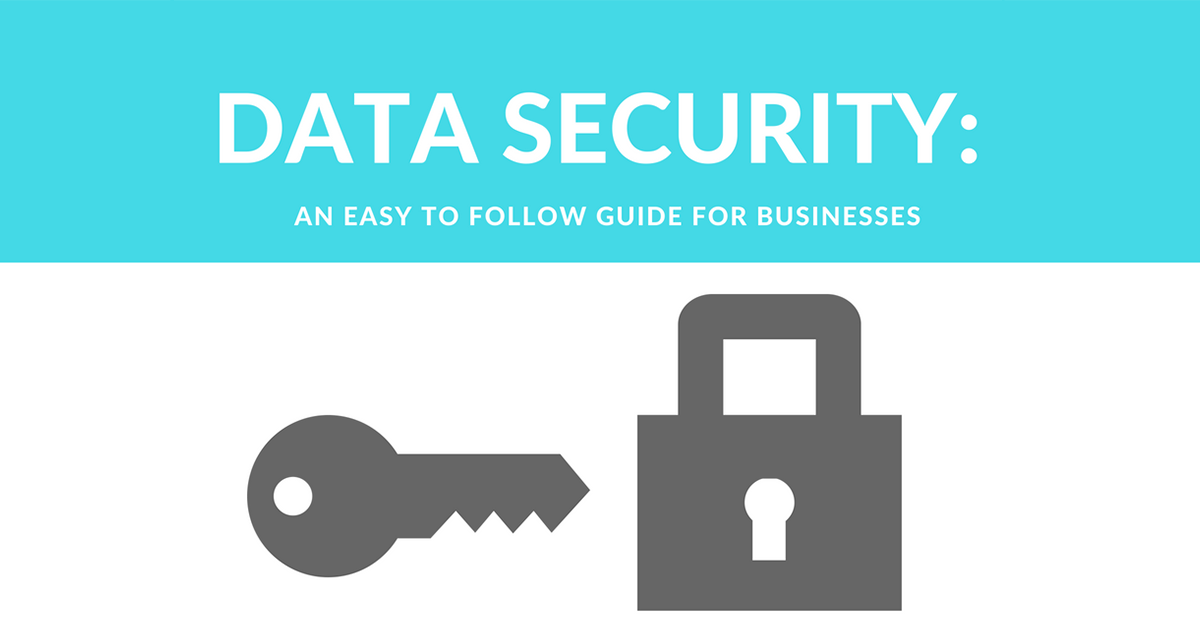 Data security has never been so important! If you haven't done your research; chances are you're failing to implement the proper procedures to keep your data safe. In the digital age, so much of our lives are now online, with hackers and scams seemingly lurking around every corner, it can seem almost impossible for businesses to know what provisions should be taken to protect the data they hold.
Every day, we're reminded of how crucial it is that best practices are employed for data security to keep it all under control. It can seem overwhelming, and yet we all want to be sure that we're doing it right. After all, no one wants to be the 26% of organisations that have suffered a data breach but took no action to prevent another attack*.
Tips on Data Security
So let's go through some crucial steps you should take to secure the computers that have access to both your business' and your clients' data.
First and foremost, enabling a firewall on each computer that has access to the network is an absolute must; this is your first line of defence for any cyber-attack. A good firewall will prevent unauthorised access to your company networks.
The next step might seem simple but its too often overlooked; install Virus, Malware and Ransomware detection software. And keep them up to date! This is very vital, an out of date database is only marginally better than no detection software at all.
Enforce good password practices and where possible use Two-Factor Authentication (2-FA). A data breach investigation report by Verizon showed that 63% of breaches are facilitated by weak, stolen or lost passwords. Making sure that all users change their password can be difficult and is understandably a headache for any business, but by bolstering security by also implementing 2-FA you can provide an extra layer of security to stop a breach before it happens.
Who Should Have Access to Sensitive Data?
Which brings us to controlling who can access your data. It may seem like common sense, but you should restrict the level of access individual users have to sensitive data, thus protecting against potential weak entry points causing a catastrophic data breach. Too many businesses (particularly smaller ones) unwittingly give unnecessarily high access to new employees. By restricting access using the Least Privilege** model, you can help mitigate internal threats, as well as, making it more difficult for an external breach to reach too far into your databases with low level credentials.
Once you have this tiered access model in place, it's still necessary to ensure ongoing monitoring of the few high privileged users you do have. While it's easy to simply 'trust' the people with the highest privilege levels within your company, these are also the users who have unfettered access to all of the highly sensitive, personal and confidential data you hold. Invest in a user action monitoring solution to help assure that best security practices are always adhered to.
Ransomware
It's imperative to make certain that you're covered if a ransomware attack does become a reality. Though may be the old adage of data security, it can't be said enough; regularly backup your data! While 68% of SMBs don't actually have a disaster recovery plan in place, the average cost to a small company is $100,000 for downtime after data loss, with around 60% of companies shutting down within six months following a major data loss event. Keeping off site backups is a great way to help your business recover from a ransomware attack, in addition to being invaluable for recovery in the case of more innocuous hard drive failures. Always have a backup plan!
The Importance of Teamwork
The key to good data security is to be prepared, update your strategies and educate your staff. All of these best practices and tips are useless if your team are unaware of the plethora of threats they face! Phishing emails, malicious websites and social engineering are just some of the challenges your business will face on an almost daily basis. Make sure you have clear, written data policies. It's true that your people can be your biggest asset but they are also a company's greatest weakness. The best practice is to work together to keep your data safe and your business thriving.